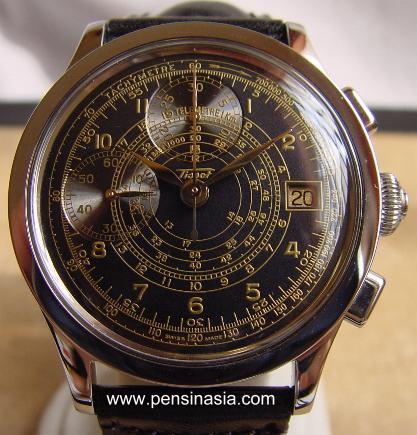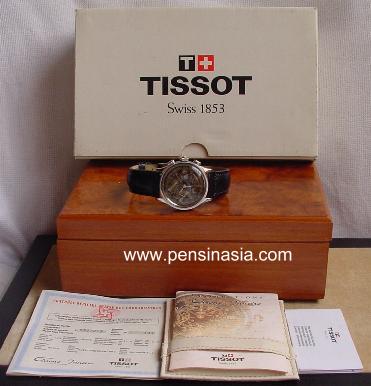 Full boxes and papers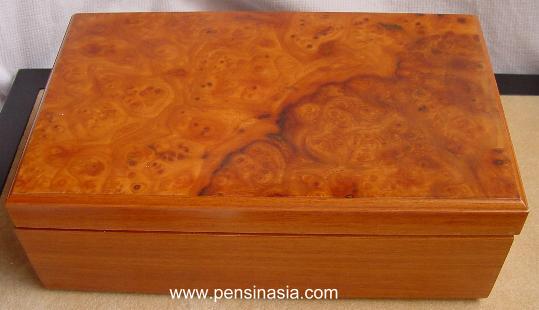 Beautiful Briarwood wooden box
TISSOT JANEIRO CHRONOGRPAH LIMITED EDITION WATCH
Chrono Janeiro by Tissot since 1853, the foundation year of their business, Tissot has understood the art of watchmaking in producing individual piece of timeless beauty. And it is this timeless elegance which makes the Tissot Chrono Janeiro so captivating, a watch whose style and manufacturing have their root in the year 1935. With its characteristic design, its telemeter and tachometer displays.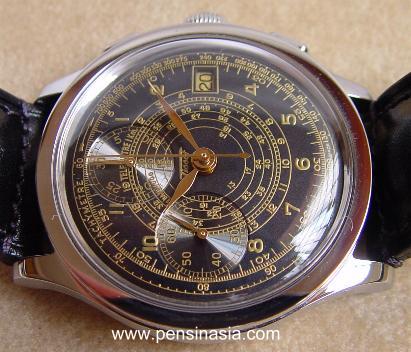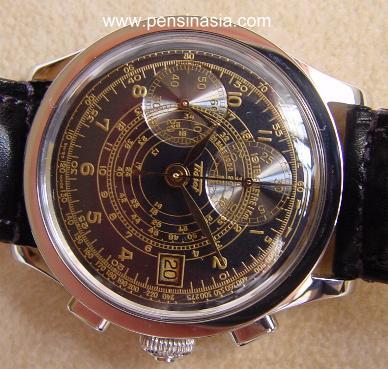 Which allow you to measure distances and speeds, this classic among chronographs mirrors the style and the flair of an entire era. Thus to this day there are many admirers of this beautiful Tissot chronotmeter which is available in a strictly limited edition of 3,333 copies. Every single watch has been crafted with extreme care, precision and the conscious objective to continue good traditions in the future for your enjoyment.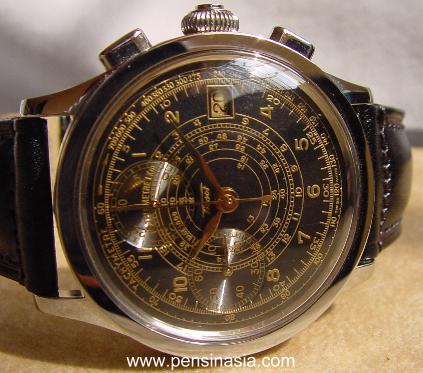 Front view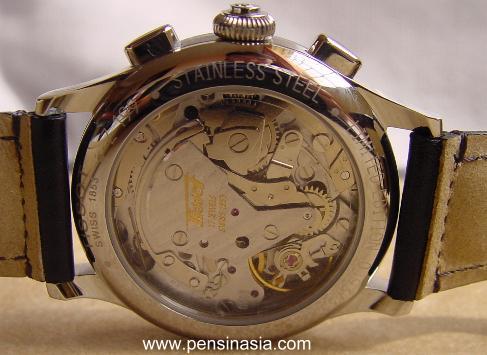 Back View
THIS LIMITED EDITION STAINLESS STEEL WATCH IS FANTASTIC! IT IS A OFFICIAL CHRONOMETER LIKE THE ROLEX DAYTONA AND COMES WITH IT'S SWISS CHRONOMETER CERTIFICATE! WATCH IS MINT WITH ORIGINAL BOX AND PAPERS AND SOLD FOR $3600. A GREAT ADDITION TO ANY COLLECTION.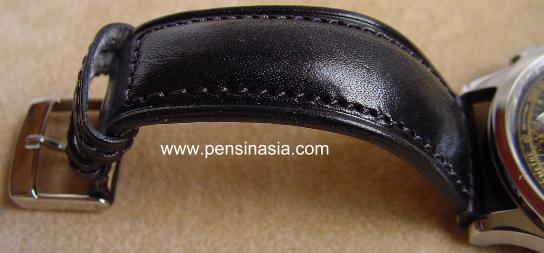 Brand new and never been worn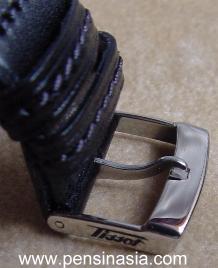 "T" for Tissot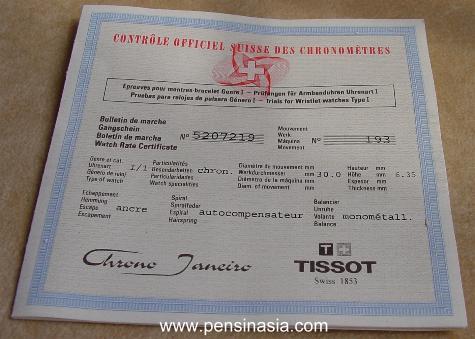 Chronometer certificate
Brand New and Never been used nor worn
Watch is brand new and never been worn. Comes with all the boxes and papers. Buyer pays only US$30 for the freight.