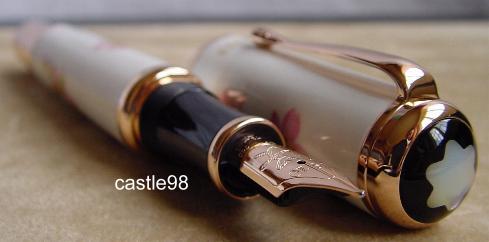 Overview with pink gold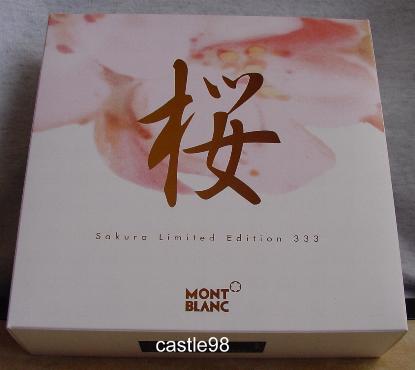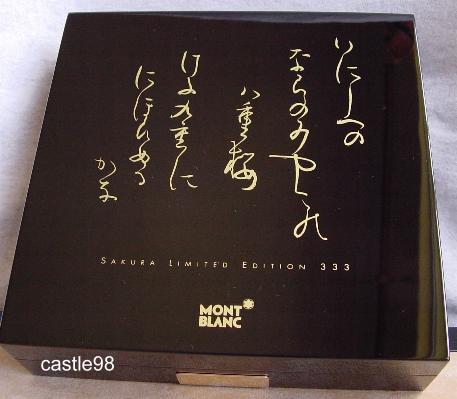 Wooden lacquer box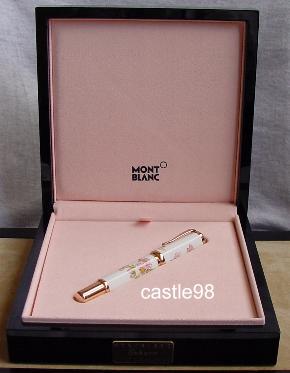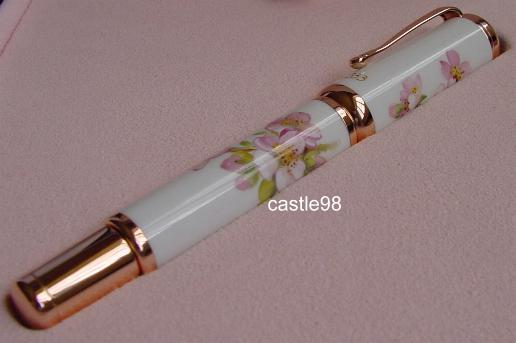 SAKURA LIMITED EDITION 333 – THE FLOWER OF SPRING
The new Limited Edition Sakura, of which only 333 pieces will be available world-wide, is a tribute to Japanese culture and it pays especial homage to the Japanese Crown Prince and Princess, whose first child recently was born.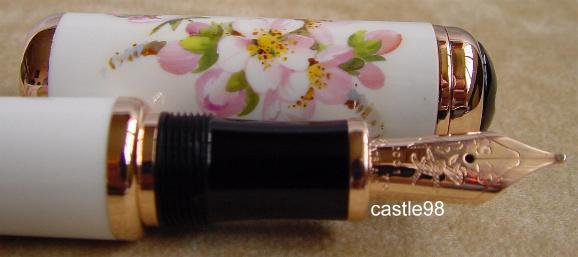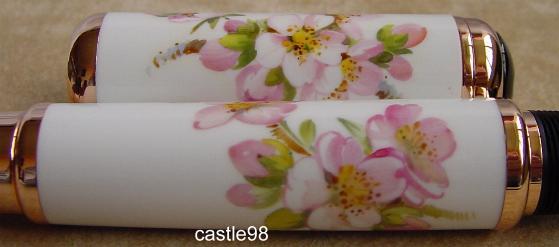 The cherry blossom, the Japanese national symbol, signifies a new start in spring – the season in which nature reawakens and brings fresh colours and fragrances, light and warmth to our hearts.




Viewing the design from different orientations
This Limited Edition Sakura 333 is made of the finest Meissen porcelain and is hand-painted – it forms a perfect symbiosis of European craftsmanship and Asian culture. The cap and body of the fountain pen are hand-painted with blossoming cherry flowers in delicate pastel shades. The white porcelain, featuring the legendary crossed blue Meissen swords, contrasts with the exquisite glow of the red gold clip and fittings. This deeply symbolic pen is perfected by the Montblanc star in shimmering mother-of-pearl, the handmade Montblanc nib in 18 ct. gold, which is plated with red gold and engraved with the Japanese Kanji character "SAKURA", and the hand-painted edition number on the cap. The Montblanc Special Edition Sakura 333 is available world-wide exclusively from selected Montblanc Boutiques.

Beautiful blossoming cherry flowers
Dimensions
Total length with cap closed : 137 mm (5.4")
Total length with cap posted behind the barrel : 166 mm (6.5")
Barrel diameter: 16 mm (0.6")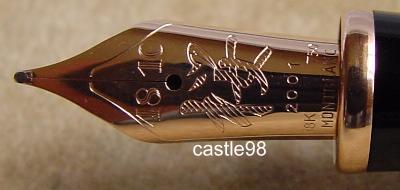 18K hand-crafted solid pink gold nib with Japanese Kanji character "Sakura"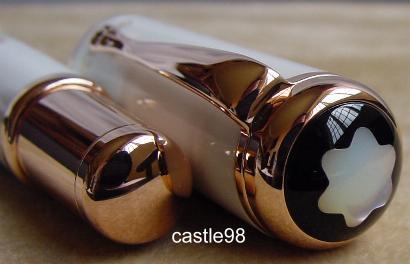 Nice combination of white porcelain, pinkgold and mother-of-pearl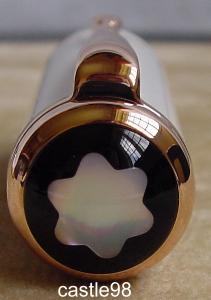 Mother-of-pearl Montblanc logo
PEN IS NEW
Pen is new and never been used, dipped nor inked. Comes with original boxes and paper as shown above. I accept money order, bank draft, credit card or even wire. Conditions apply for credit card.
Buyer pays US$20 for the freight.