I reckon that Oscar Wilde has the biggest Montblanc logo on the pen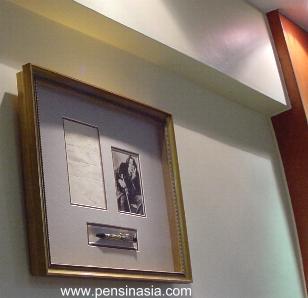 Beautiful frame from Montblanc
Framed Oscar Wilde Pencil
This special Oscar Wilde presentation is a genuine product from Montblanc. It was produced by Montblanc in very limited quantity. Only a handful was available in Asia. I was fortunately enough to have gotten it. Only 60 pcs were produced for the whole world !!!!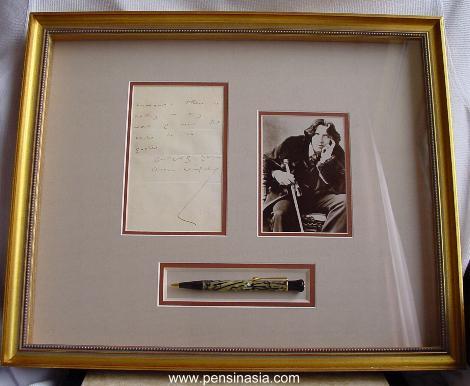 Front view of the presentation

Oscar Wilde pencil included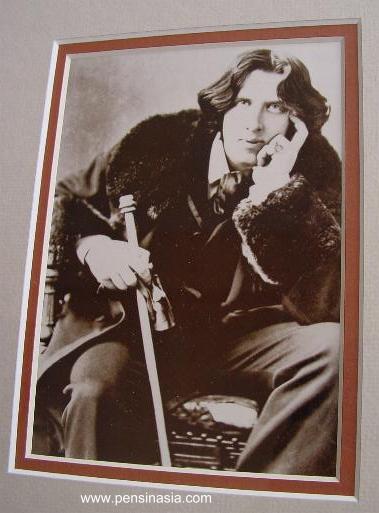 Oscar Wilde portrait included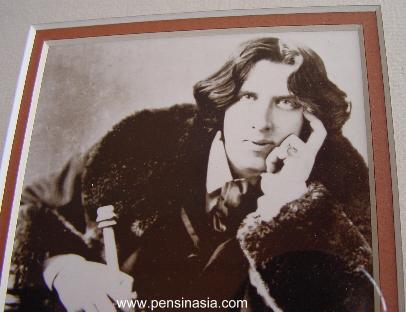 Portrait close-up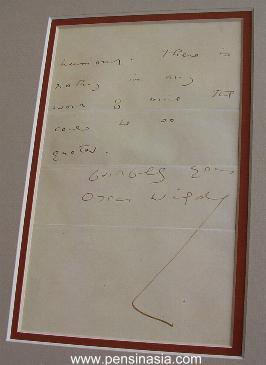 Historic letter signed by Oscar Wilde in 1893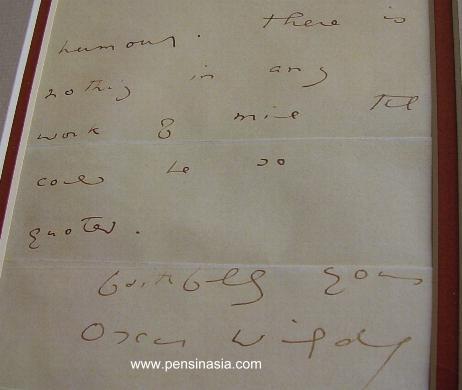 "There is nothing in any work of mine could be so quoted"
The Oscar pencil was framed up together with the contemporary portrait photograph of Oscar Wilde, hand painted on baryta paper and toned and also a facsimile of an historic letter signed by Oscar Wilde, written in 1893, specially finished to give an authentic period effect.
The letter contains Wilde's ironic answer to a literary critic who requested permission to quote Wilde as an example of Irish humour.
"There is nothing in any work of mine could be so quoted"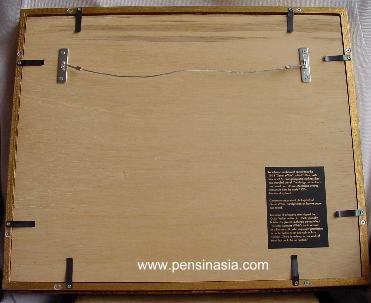 Back of the frame

Designed for hooking it on the wall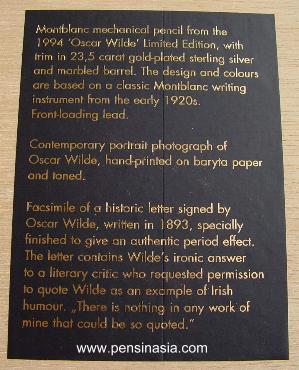 Description
Pencil is new
Pencil is new and has never been used. Brand new and buyer pays only US$20 for the shipment.
THANK YOU FOR VIEWING !!