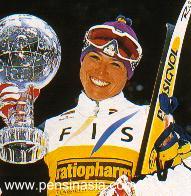 Manuela Di Centa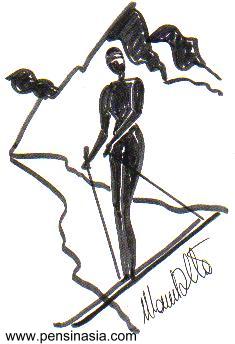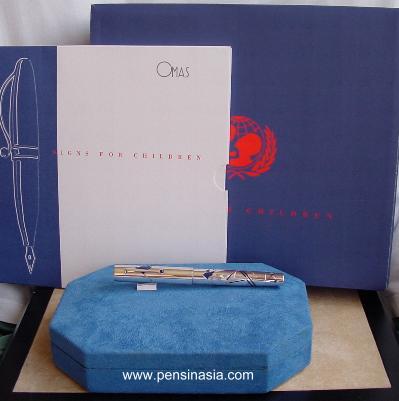 Manuela Di Centa!! Omas Pens...1996 Sign for Children Commemorating UNICEF's 50th Anniversary in Sterling Silver (0.925), mint in original box. The list price is .


But I am selling at very much lower than the retailed price of US$2000 !! Very low price considering that this has been launched in 1996….4 years later today…you can hardly see it anymore. Moreover there were only 300 pcs produced worldwide!!

My Listing
I am listing the Manuela Di Centa. She joined the Italian National Ski Team in 1980, and, beginning with her success at the 1989-1990 World Cup season in Pontresina, her career has grown dramatically.
Winner of two World Cups and two Olympic Medals, Manuela Di Centa has achieved 15 wins, 10 second places, and 7 third places, a record that speaks for itself.



Christie Auction
The OMAS Signs for Children series is a very limited line designed to benefit Unicef. On October 14, 1996 Christies of London auctioned off the 24 "one of a kind " pieces in Rome, Italy. Following the auction, the 24 pens were produced as limited edition in silver and solid gold. In keeping with the generosity and support for which UNICEF is so well known, a portion of the proceeds were put forth to assist with their most financially demanding programs.

This collection, comprises of 24 pens, is born from a most unusual and enthusiastic collaboration. Famous names have been conveyed by means of their drawing. A personal message. Some were simple and some were rather elaborate yet all were imbued with the artist's personality. Respecting each one's individual style, as is the nature of Omas. Omas have transcribed the essence of these drawing onto the bodies of each model within the constraints of material limitation and construction requirements.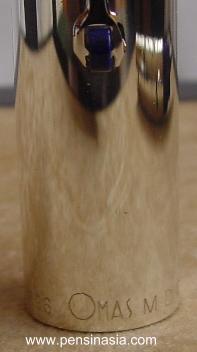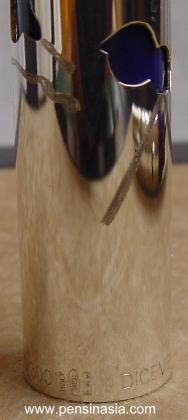 The Design
The silver filigrees are uniformly shaped in a classic important and refined manner. The underlining bodies were exquisitely fashioned of an organic resin. The color of Unicef blue was not only a tribute to Unicef but also contrast perfectly against the precious metal sheathing. The silver filigrees have an additional rhodium plating for aesthetic consideration. Nib is 18K solid gold. Every clip is accented by a small roller of genuine Lapis Lazuli. Each model was inscribe with the author signature and Omas logo. Each is individually number.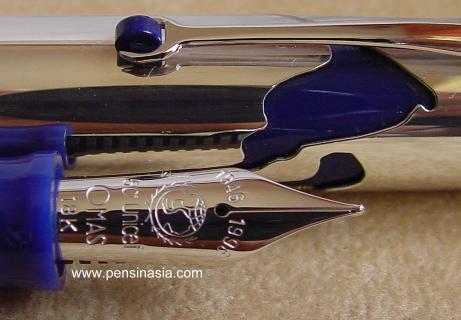 Pen is New
The fountain pen is new and has never been used, dipped nor inked. Comes with the original gift box and paper. Very elaborate packing and boxes (see photo). I accept money order, bank draft, wire and also credit cards (condition applies).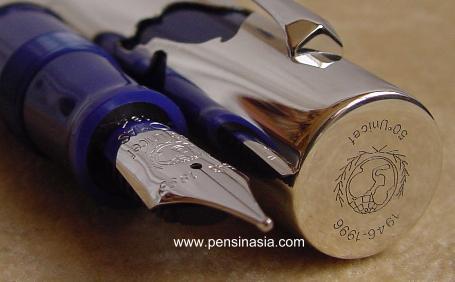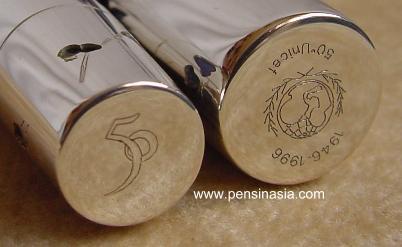 Thanks for Viewing !!