SAILOR KING OF PENS URUSHI BLUE GOLD PLATED CLIP
FOUNTAIN PEN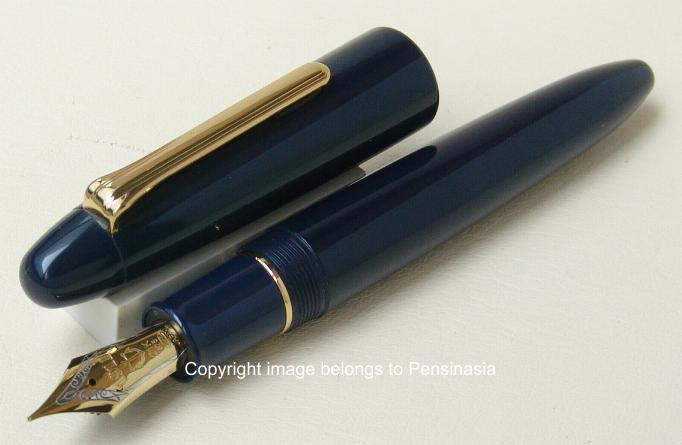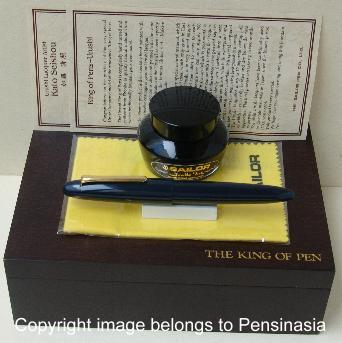 SAILOR KING OF PENS URUSHI BLUE GOLD PLATED CLIP
FOUNTAIN PEN
Sailor
Your source for fine writing instruments, the Sailor Pen Company is determined to produce the most elegant and sophisticated writing instruments in the world.
Sailor passion is making writing an alluring adventure. To that end, the Sailor Pen Company has proudly maintained a heritage of quality and technical perfection for over 90 years. Still today, Sailor offers a unique variety of writing instruments which enhance your writing experience.

King of Pen
This is Sailor's largest offering, called The King of Pen. At 154 mm when capped, 132 mm uncapped and 15.3 mm diameter is one of the largest pen in the market. The filling system is a large-capacity twist converter and also takes Sailor ink cartridges. The clip is either yellow or white depending on the colour of the pen. A classic, vintage pen material the ebonite is used as the base for the pen. It is light and feels incredible in the hand. The ebonite version comes in All-Black or Red/Black Marble ebonite finished. The Urushi version comes in Purple or Red lacquer finished.
The 21K oversized nib is somewhat flexible because of its large size. The 2 tone nib colour enhanced the beautiful engraving on the nib.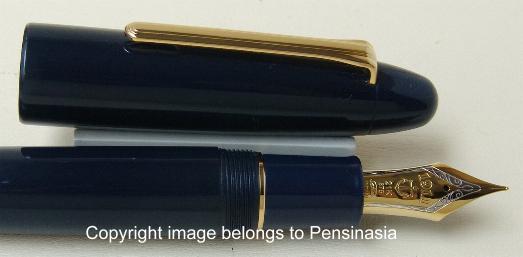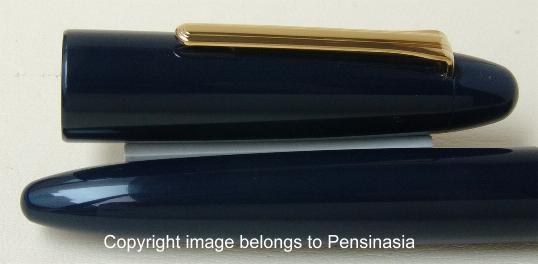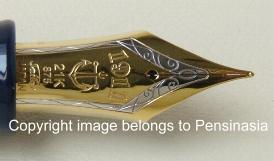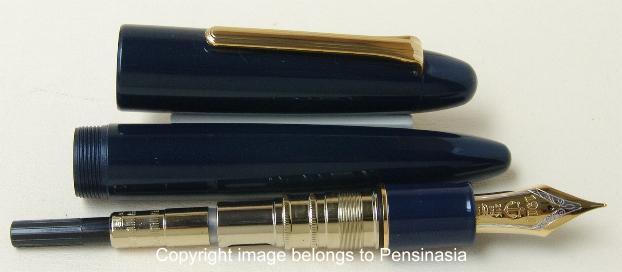 SAILOR KING OF PENS URUSHI BLUE GOLD PLATED CLIP
FOUNTAIN PEN