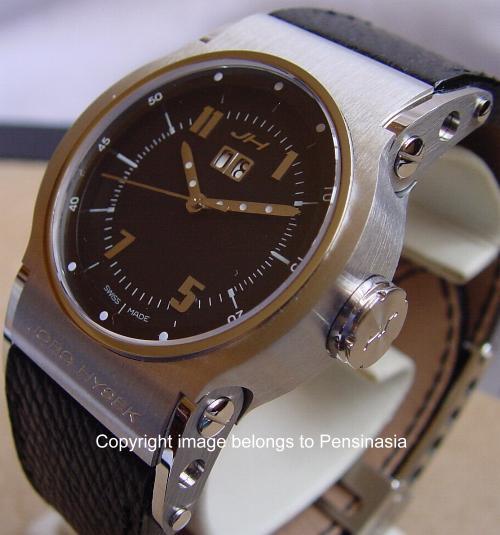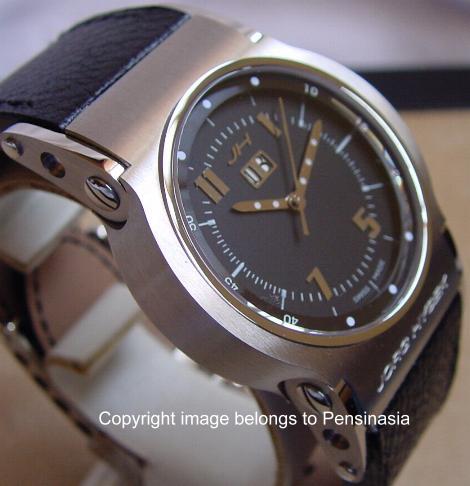 JORG HYSEK
ANEGADA BLACK DIAL AUTOMATIC WATCH WITH BIG DATE
Whether they know his name or not, everyone who appreciates fine watches knows his work. Jörg Hysek is the person, the designer, behind such dissimilar timepieces as TAG Heuer's Kirium, Breguet's Marine, Seiko's Kinetic, Tiffany's Stream America, and various Damiani models, to name but a few. As disparate as these watches might seem at first glance, a closer look reveals that they are all representative of a very specific approach to watchmaking design, an approach that one can definitely recognise as the Hysek style.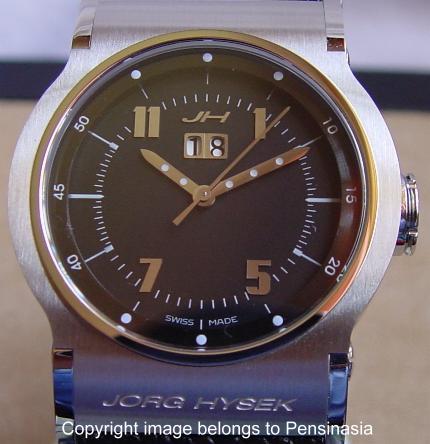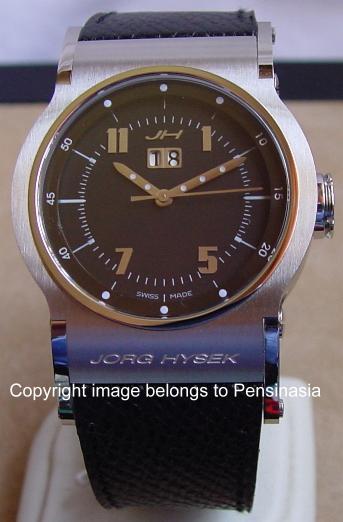 The 'Jorg Hysek' watch

In the autumn of 1999, Jörg Hysek moved from backstage to centre front with the launch of his own collection. This timepiece plays on contradictory visual effects. Powerful, bold and easily recognizable, it is the result of a plethora of very subtle details. As if in opposition, the dial has a very classic look, and yet surprisingly, it displays only the numbers 1,5,7 and 11. The hands and the clasp of the bracelet are also consistent in their form. The leather completes the ergonomics of the piece, completely adapting to the wrist of the wearer.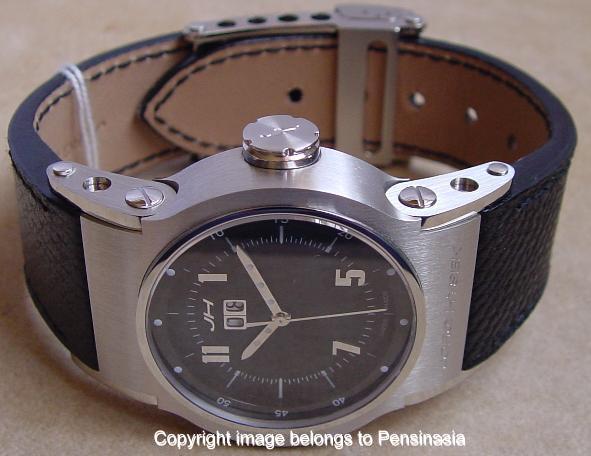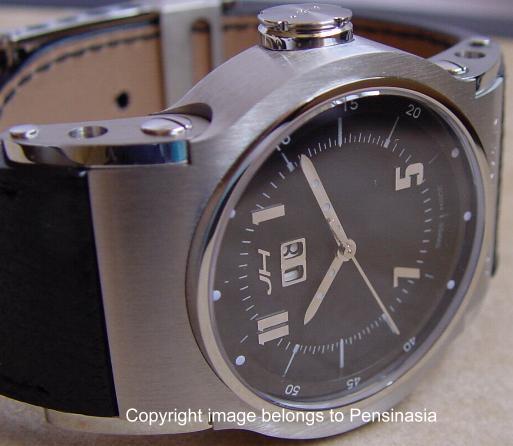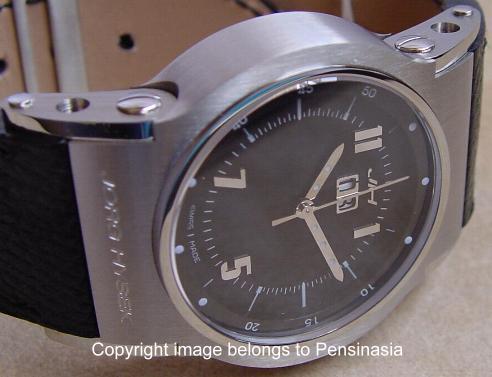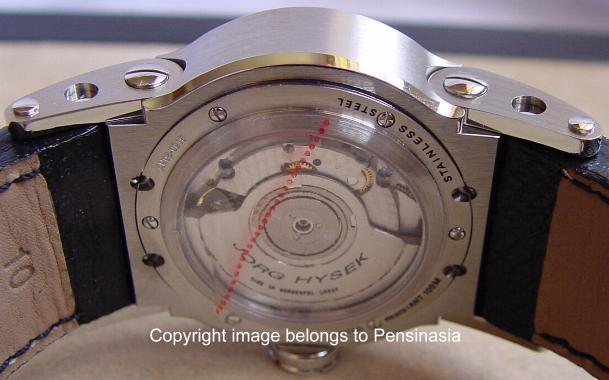 Back of the watch

Left side of the watch

Right side of the watch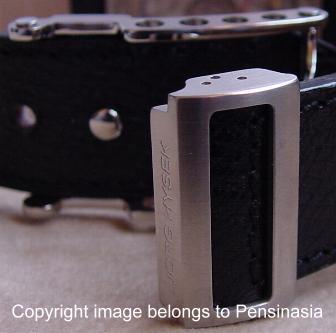 Deployment buckle
Brand New and Never been used nor worn
Watch is brand new and never been worn. Comes with all the boxes and papers. Buyer pays only US$30 for the freight. I accept international money order, bank draft, wire transfer or credit card (conditions apply).