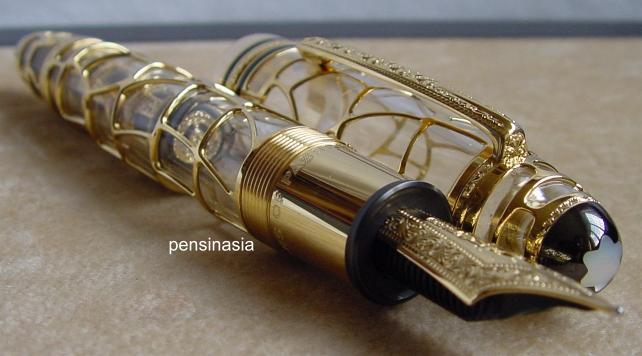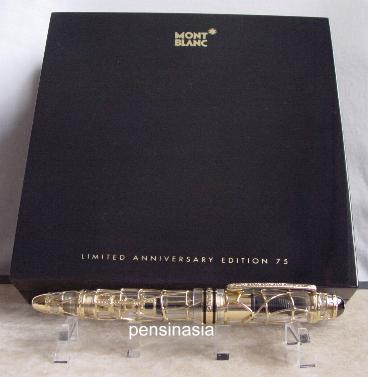 Incredible presentation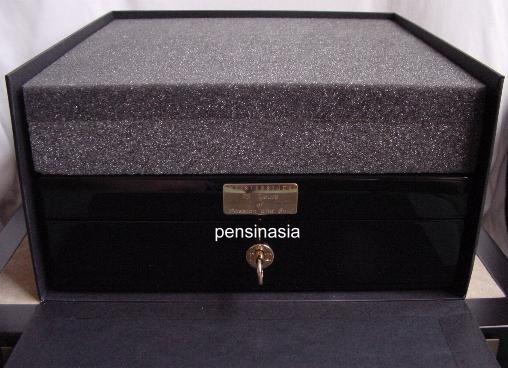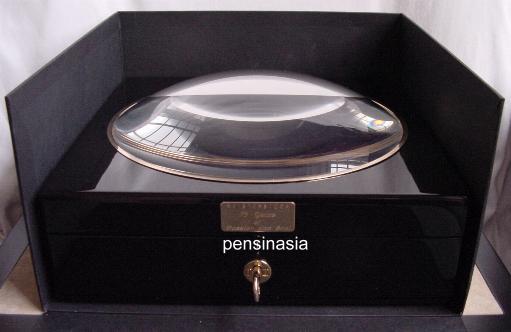 Dome shape magnifying glass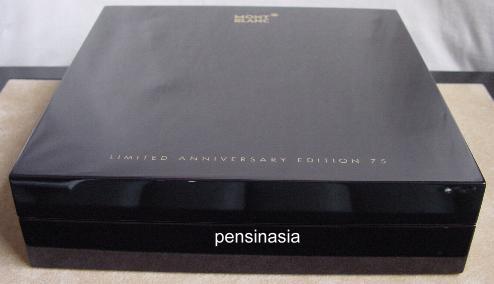 Lacquer box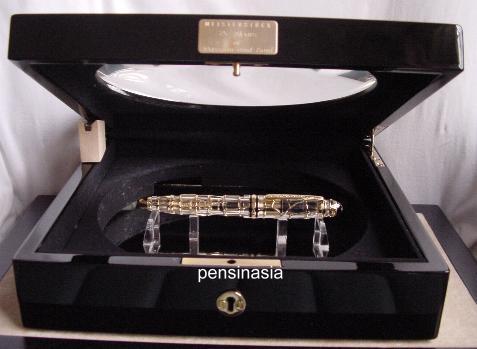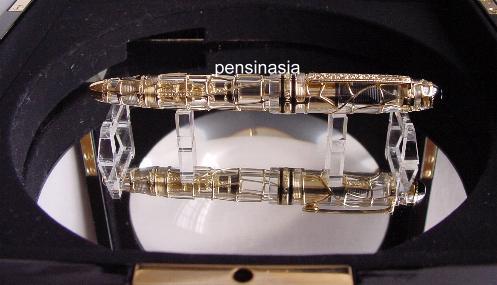 Stands supporting the pen against the mirror below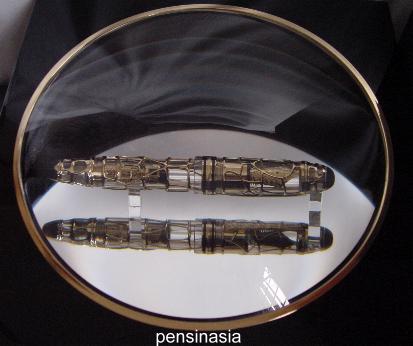 Viewing through the magnifying glass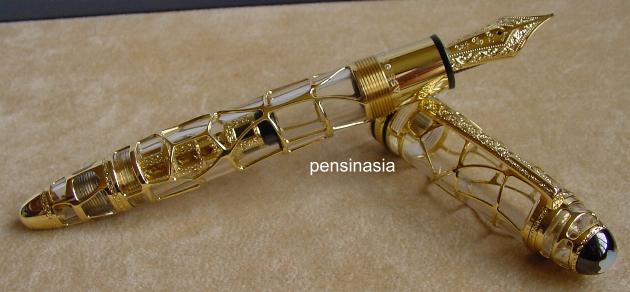 A piece of artwork
Montblanc 75th anniversary Limited Edition - 149 Skeleton Fountain Pen
A limited edition pen launched in 1999 in celebration of Montblanc 75th anniversary. Only 75 sets of skeleton pens and watches were produced. Solid gold filigree, diamond setting on the pen and mother-of-pearl inlay Montblanc logo on the cap. Absolutely a stunning piece. The Skeleton pen is a completely transparent Meisterstück revealing the pen's 18 Karat gold inner mechanism. The specially design nib is also 18 karat gold. The "75 YEARS OF PASSION AND SOUL" was also engraved on the pen itself. Montblanc sold this in a matching set of pen and watch. It is very difficult to get hold of the pen only without owning the watch. Well this is a rare opportunity for you to own only the Skeleton pen without coughing a bomb to pay for the watch as well.


Overview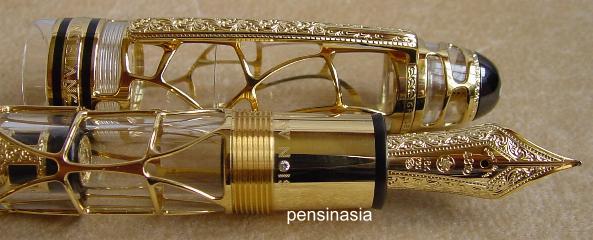 Closer view of the inner mechanism




Viewing of the nib through the skeleton cap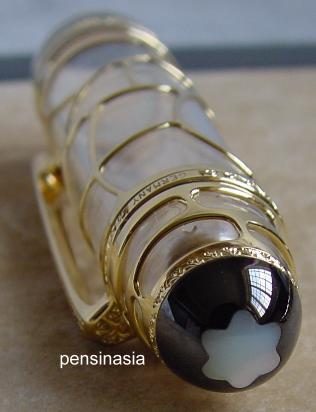 Skeleton Cap. Even the clip was engraved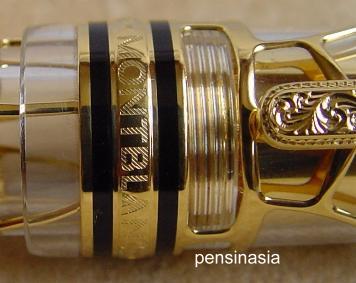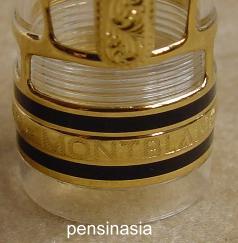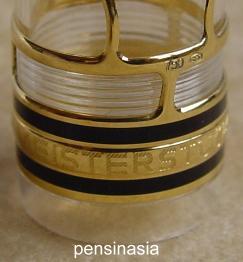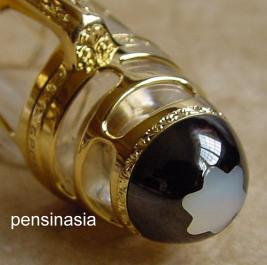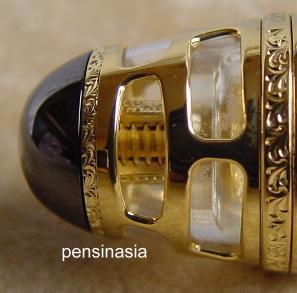 Close-up views of the engraving, mother-of-pearl, "Montblanc" and "Meirsterstück" on the band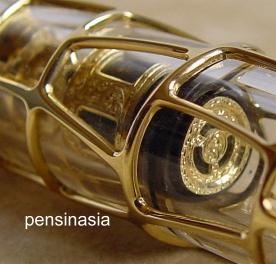 Even the internal filling mechanism was engraved too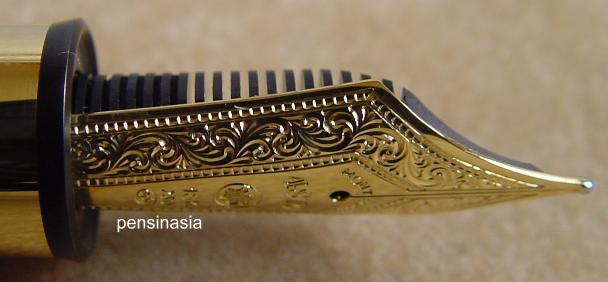 18K special engraving solid gold nib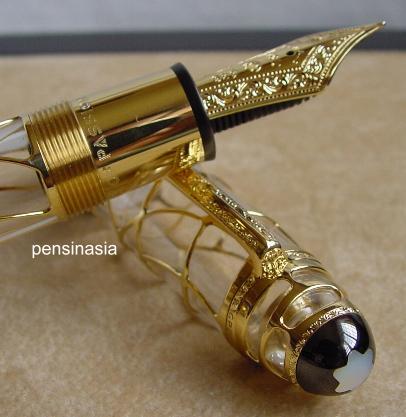 "75 YEARS OF PASSION AND SOUL"
Pen is New
Pen is new and never been used. The fountain pen has never been dipped nor inked. Comes with original box and paper as shown above.